Welcome to UNLOCK YOUR DESIRES! This is a collection of 6 Amazing Audio Coaching Sessions designed to help you unlock deep desires within you and start making effortless movements towards it.
"Sometimes the reason why we haven't made any action in our life is that we haven't fully embraced what we want yet. In this course, this is the outcome."

Get Access Unlock Your Desires now ($60USD)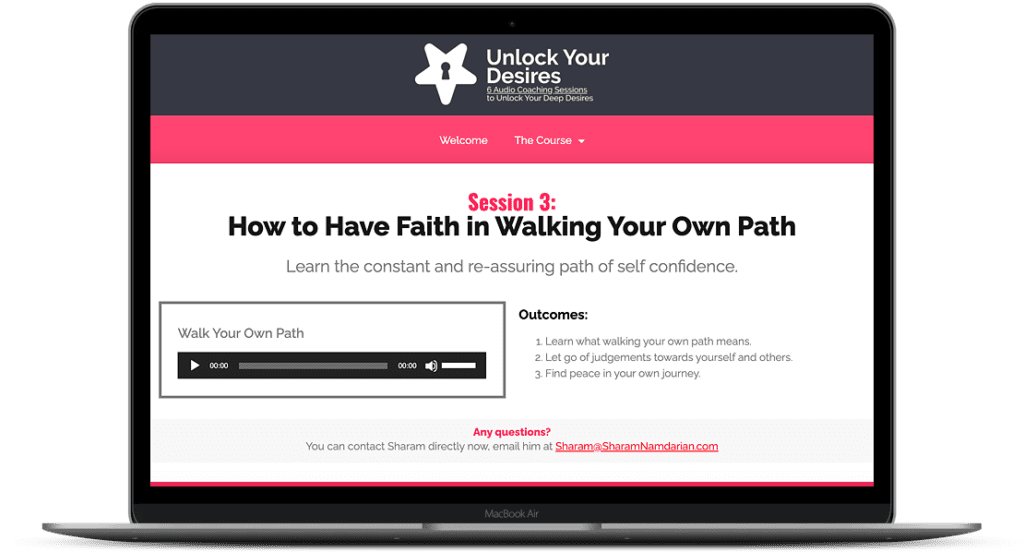 Listen along on your computer or smart phone at your own leasure.
Content that people usually pay thousands to have Sharam privately Coach them in.
Listen as many times as you want, get results now.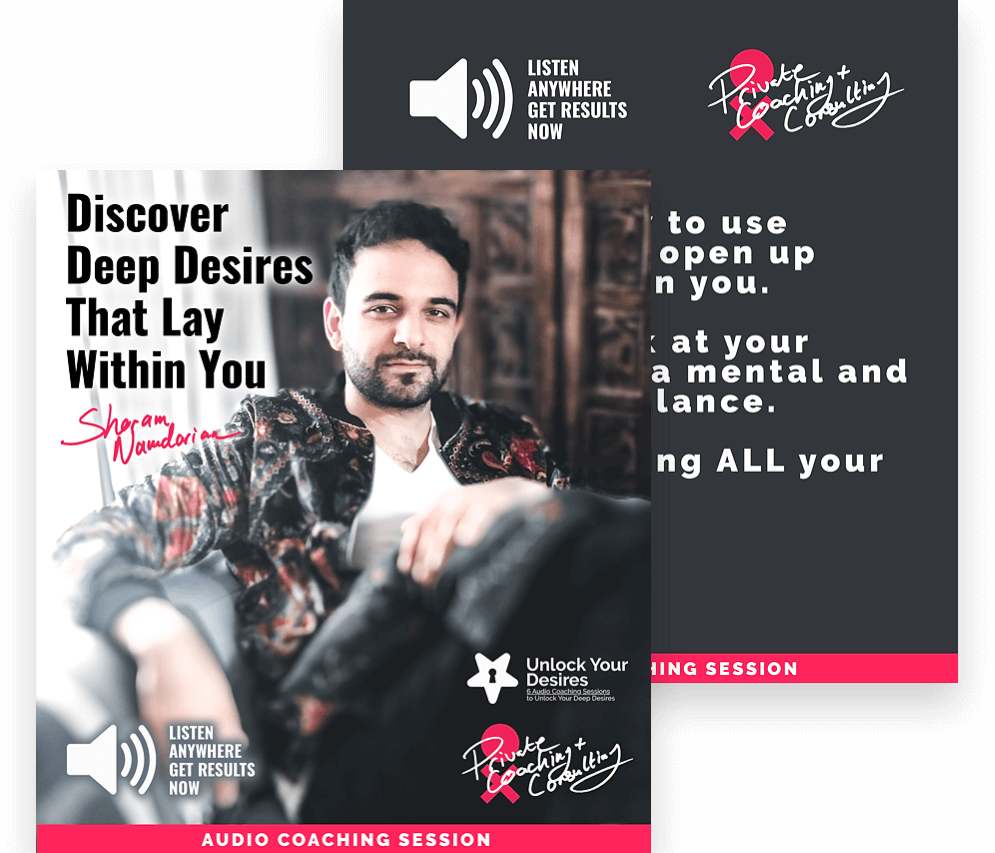 Discover Deep Desires That Lay Within You
Discover how to use Surrender to open up Desires within you.
Learn to look at your desires with a mental and emotional balance.
Start unlocking ALL your desires!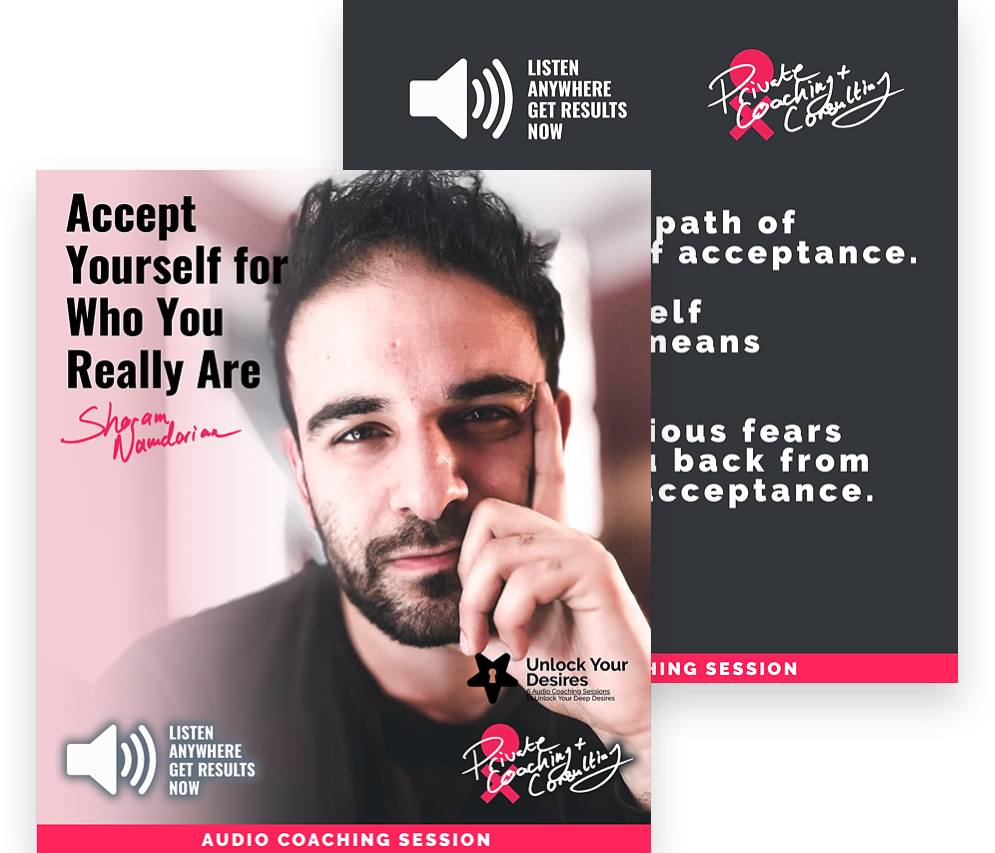 Accept Yourself for Who You Really Are
Discover the path of profound self acceptance.
Learn what self acceptance means for you.
Let go of various fears that hold you back from deeper self acceptance.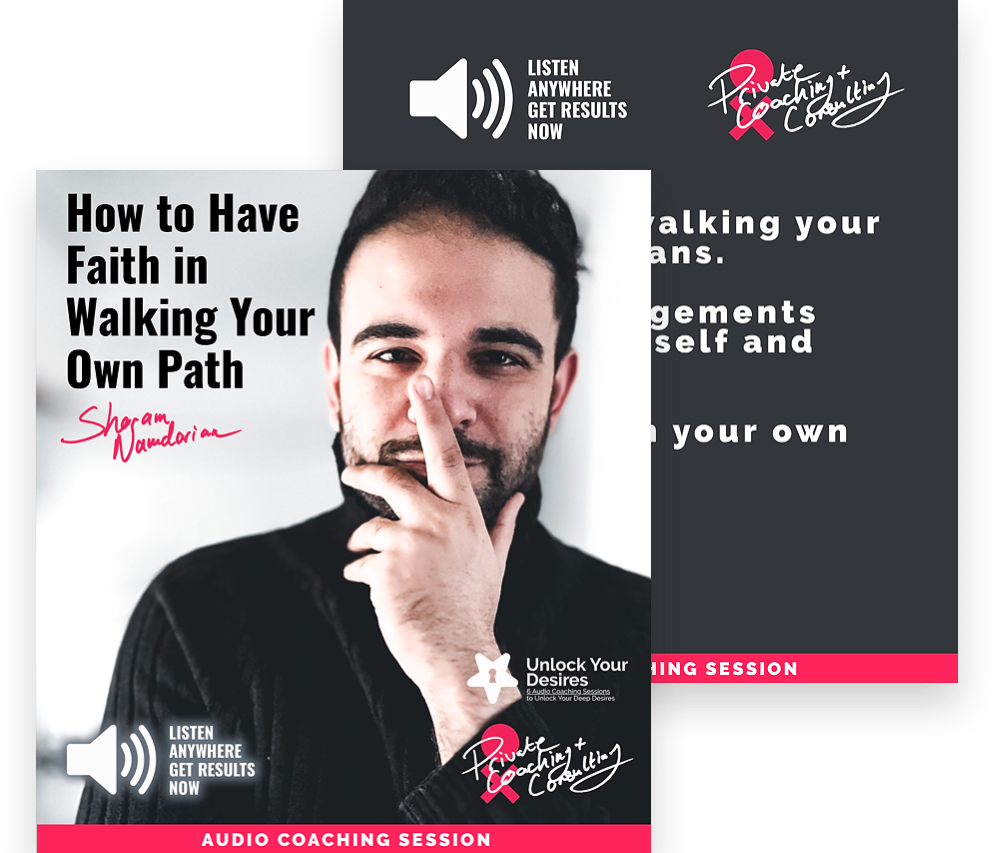 How to Have Faith in Walking Your Own Path
Learn what walking your own path means.
Let go of judgements towards yourself and others.
Find peace in your own journey.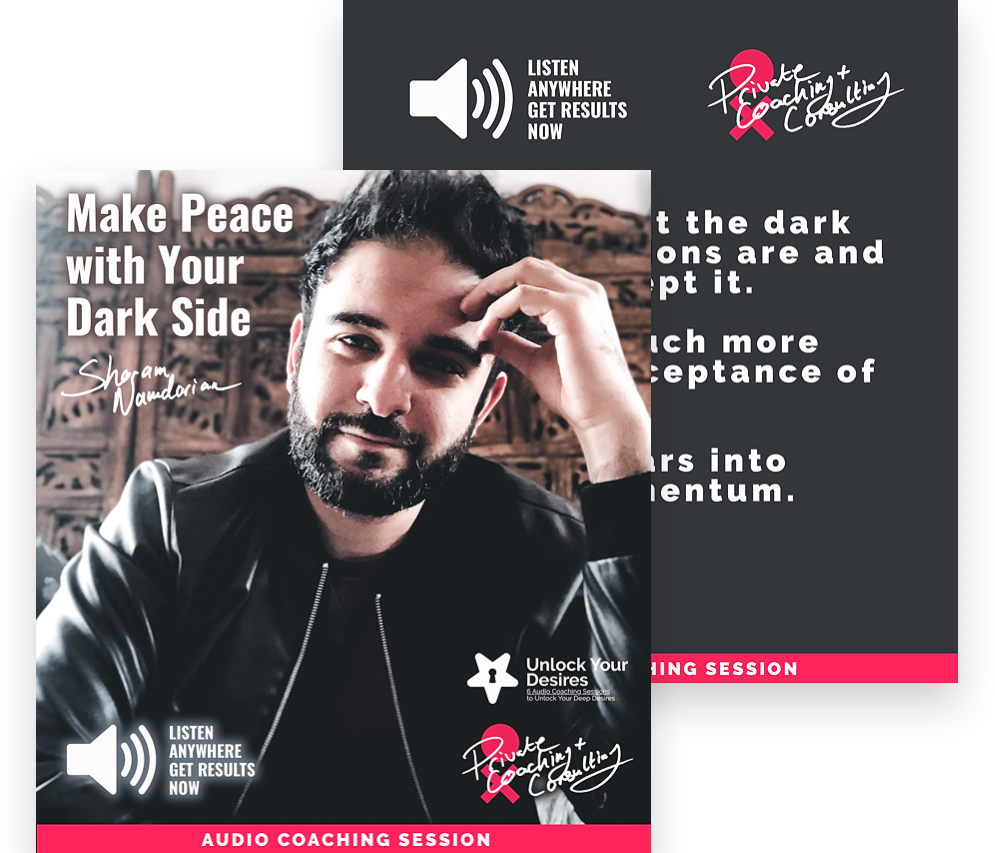 Make Peace with Your Dark Side
Discover what the dark side of emotions are and learn to accept it.
Develop a much more complete acceptance of yourself.
Turn your fears into positive momentum.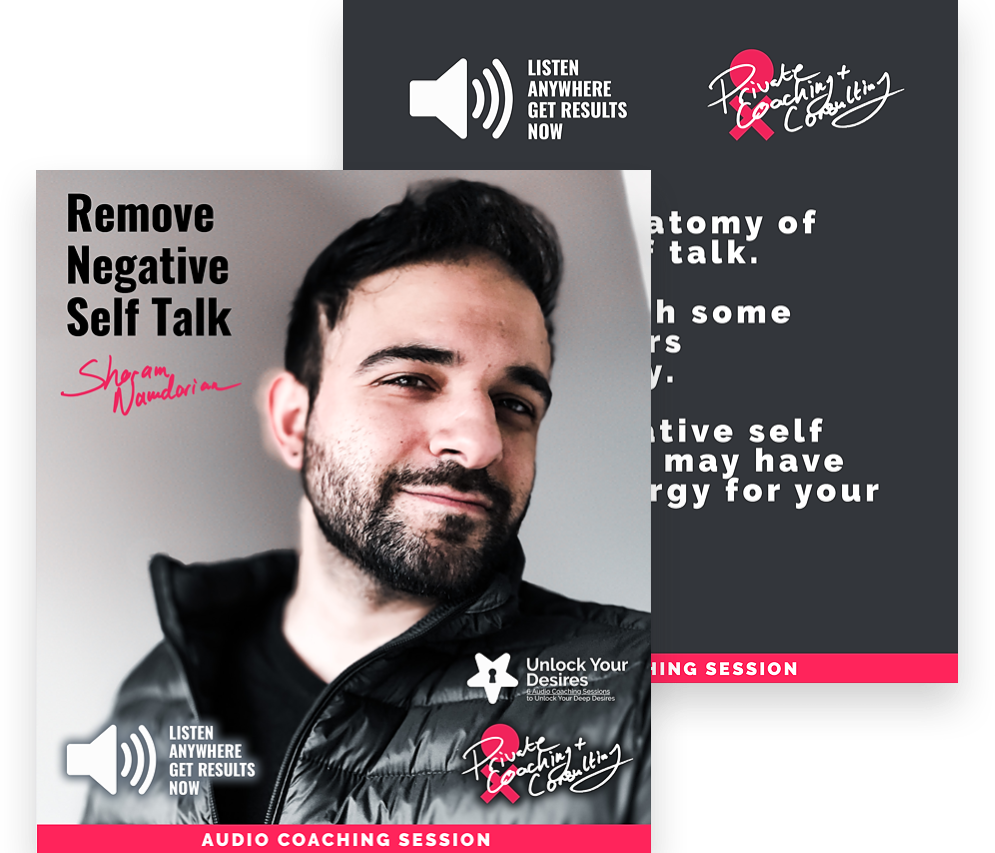 Remove Negative Self Talk
Learn the anatomy of negative self talk.
Break through some of the barriers straight away.
Turn all negative self talk that you may have into new energy for your desires.
Recap of Desire and Surrender
Recap of walking your own path
What you can do to carry these lessons until your next course.
Get Access Unlock Your Desires now ($60USD)
Some things people are saying about Sharam: